Miroir d'Eau
I particularly like the off-season and the Indian summer. Between fall and summer, the cooler temperatures always offer beautiful colors. There are also less people, time seems to stretch.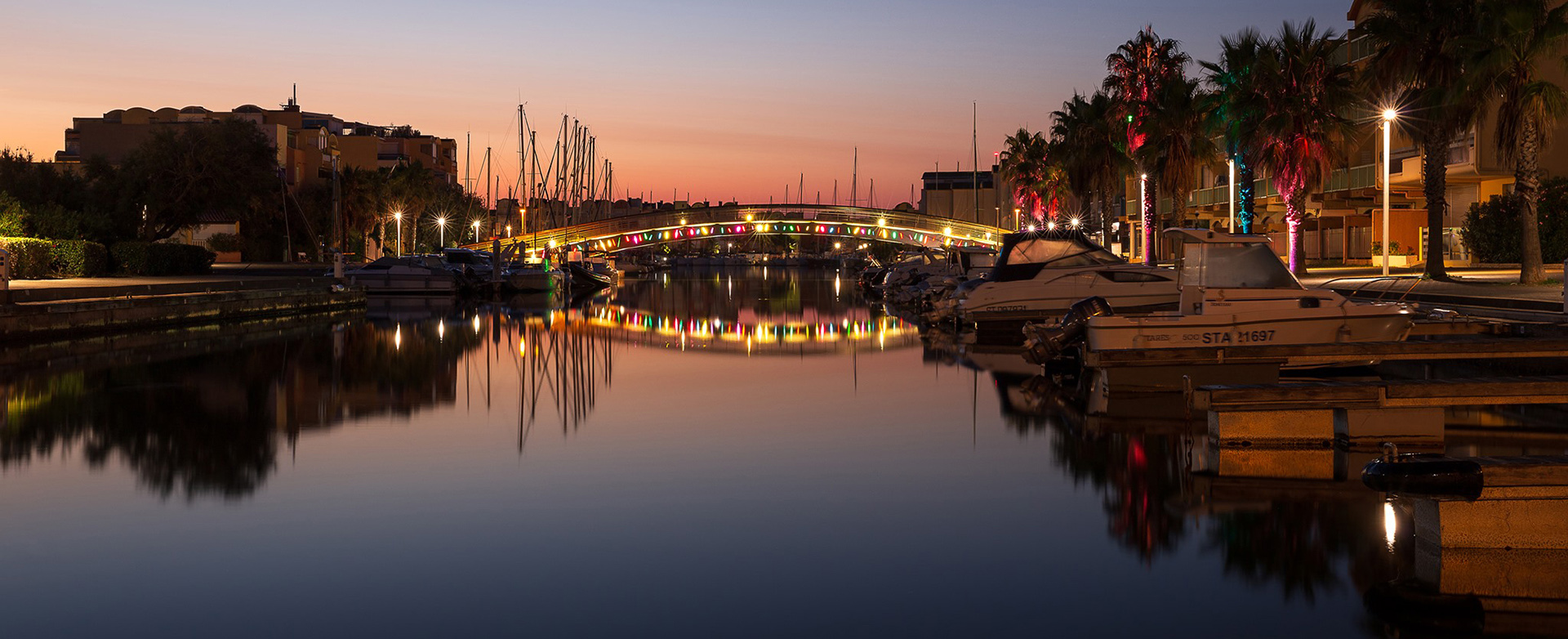 Magical moments
The weather creates good conditions for sunrise photos, the time I prefer to take the camera out.
When I get up, the night is still very present. I hope for a magical moment. I know where I need to go to enjoy exceptional image composition. Before going to find my favorite point of view in the village, I stop at the port. I like the calm, the boats reflected in the water and the illuminated gangway. Then I head for the Sainte-Marie canal. The first lights appear behind the Barbarossa tower and pierce the horizon. On the pond, the fishermen have placed nets and stakes which give superb mirror effects.
The rhythm of the seasons does its work and the positioning of the earth changes. The sun continues its ascent. It is a festival of shades of pink. I observe the village dressed in these wonderful lights. I like the shrub next to me and I decide to include part of it in the photo.
First lights
The small fishing village of Ayrolle is also interesting. It is a small village of a few huts at the edge of the water, a truly atypical and pleasant site, the life simple. Around 4:30 am, I go to the site and wait for the first light, always exceptional.
The sky is tinged with red, orange, purple. Time is in slow motion and I enjoy every passing second. I observe the effects of time on nature which lights up. A flight of flamingos comes to tear me away the most beautiful emotion of my day. Many catches made in Gruissan will remain engraved in my memory because this village definitely has an extra soul. Here, I feel in total symbiosis with the elements that surround me.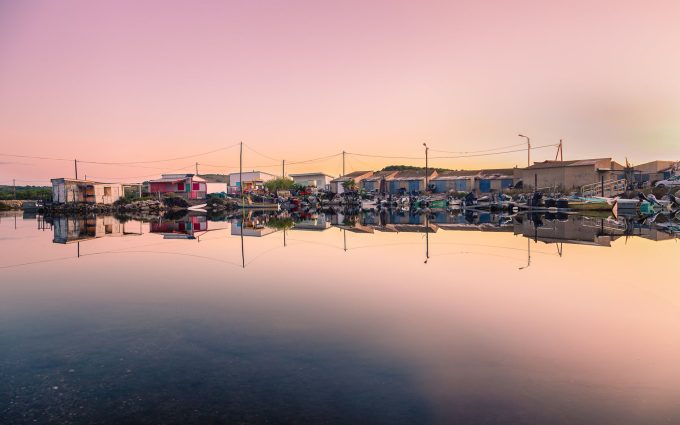 The photo cannot be improvised, it is studied, it is constructed and it establishes itself in my thoughts long before making it. This is why I always wait for the ideal weather to try to take pictures. I sometimes wait several years before I can achieve what I have in mind! Your encouragement has over time pushed me to progress, to refine my work.
I sincerely thank you for your interest in my compositions. On these golden colors and this holiday smell, I let you escape and wish you an excellent stay in Gruissan.