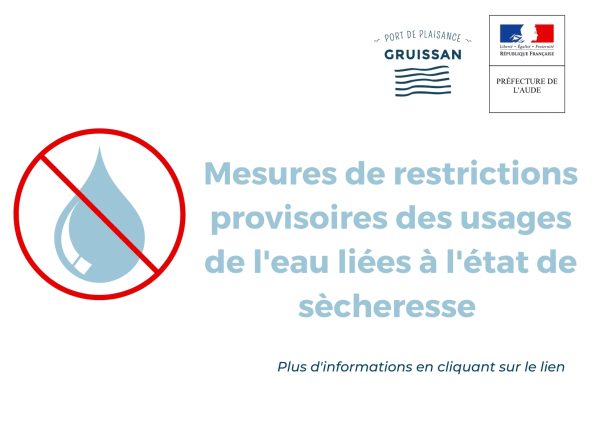 Pleasure boaters portal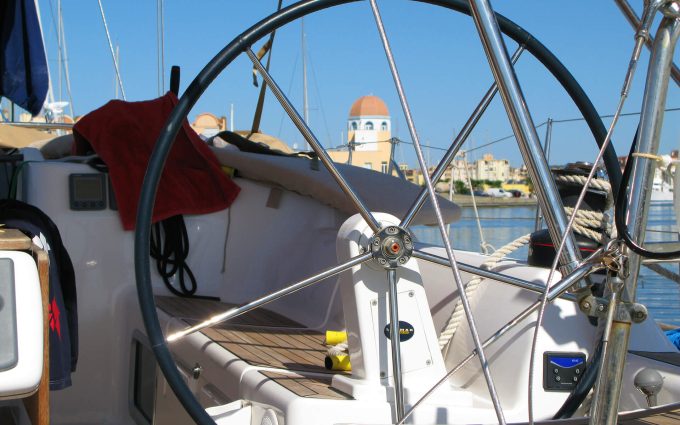 FREE CHARGING TERMINALS FOR MOBILE PHONES AND TABLETS AVAILABLE IN THE MULTI-MEDIA ROOM OF THE CAPTAINERIE
Trilingual permanent reception (GB-DE)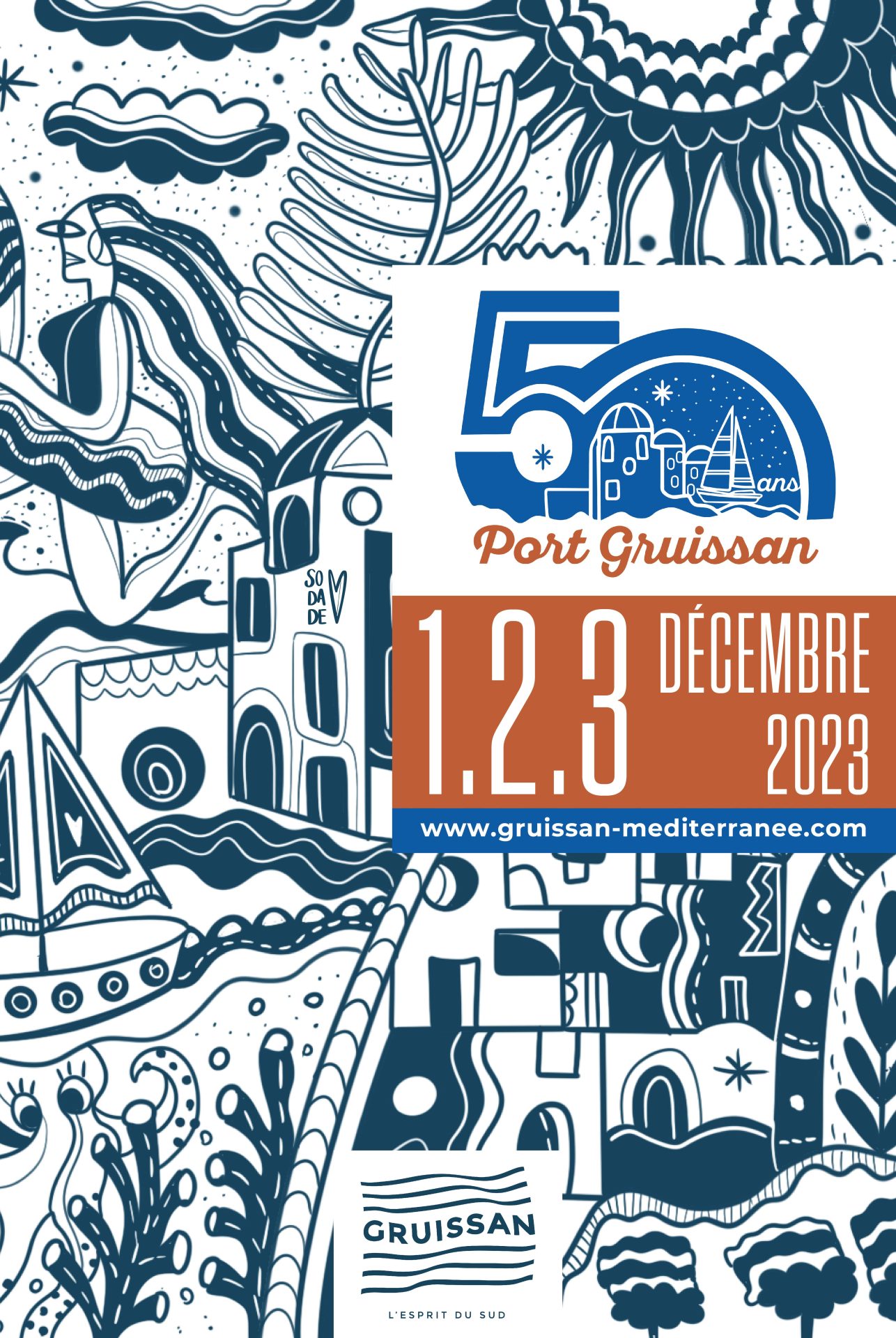 Discover the program for the 50th anniversary of the Port of Gruissan https://www.gruissan-mediterranee.com/wp-content/uploads/2023/11/Programme50ans.pdf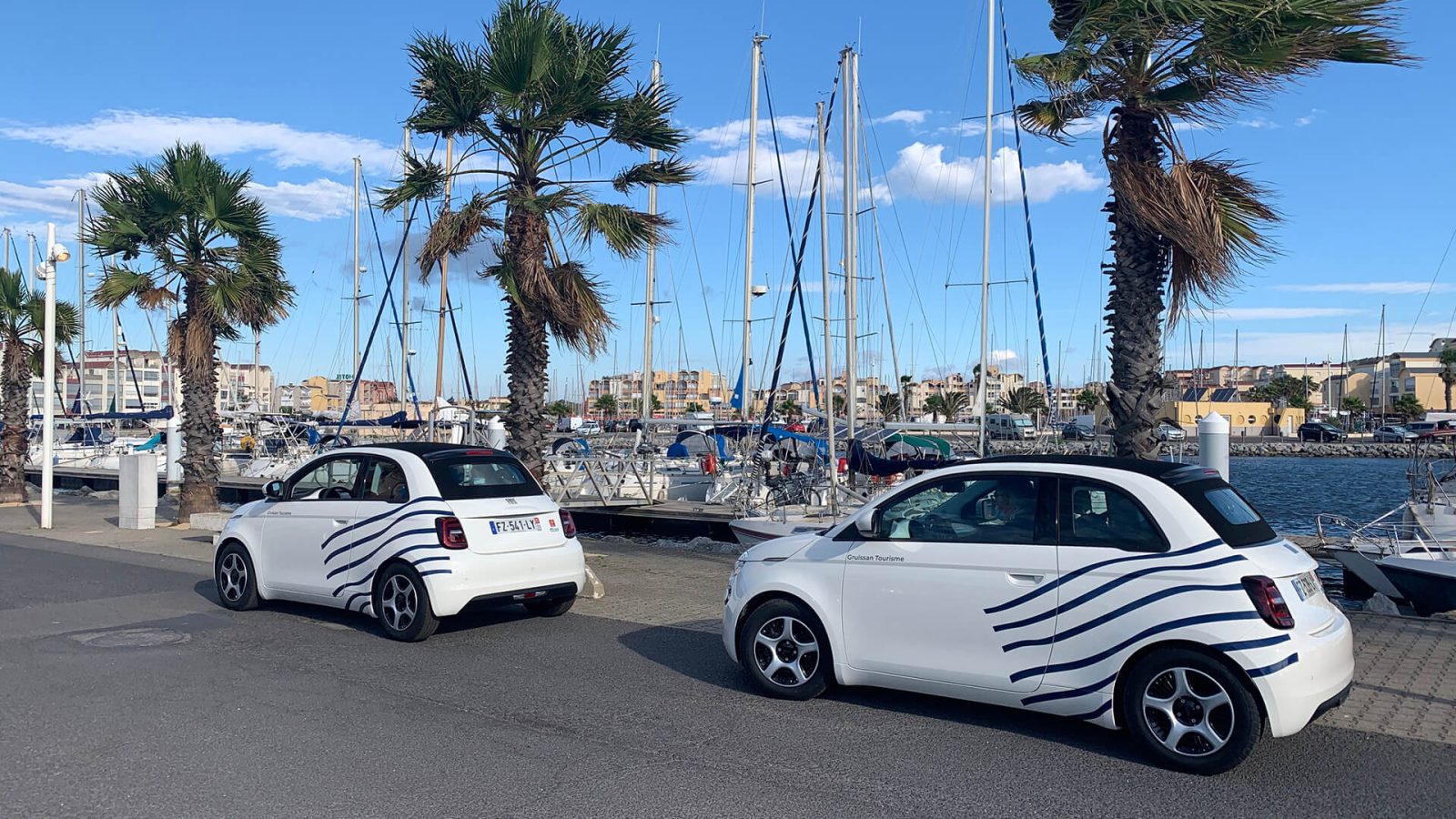 The eco-station
The port of Gruissan can accommodate more than 1650 boaters. It is animated by many shops. A port labeled Blue Flag which is illustrated in sustainable development projects such as the Eco-Gare. The natural spaces are the wealth of Gruissan. Thanks to its eco-station, the Tourist Office of Gruissan offers you the opportunity to visit the village and the hinterland in an eco-responsible mode. Upon arrival, visitors can opt for 100% electric transport. To roam around at will, they have several rental means of locomotion. The convertible electric Fiat 500 responds to desires of escape in a dolce vita way. Bicycle lovers are not forgotten since 10 electric-assisted bicycles await them at the Harbor Master's office in Gruissan.
The port of the future
The Gruissan marina continues to offer new services to its boaters, it is getting a makeover, for more quality in terms of reception and equipment. It has also obtained the Qualité Plaisance label with 5 out of 5 possible rings, rewarded in particular for its environmental management.
In the day-to-day organization, remember that the Gruissan marina is managed by the Tourist Office, a rare configuration which reminds us that the ports are no longer boat parking lots, but tourist products making it possible to revitalize a seaside resort. around a wide range of leisure or activities.
For several decades, the Tourist Office and its port have pursued one objective: to make Gruissan an exceptional destination. How ? By deploying an economic development strategy, through the implementation of innovative projects capable of attracting new customers. These projects are also an opportunity to expand the tourist offer which tends towards a move upmarket, such as the islets of Gruissan. This nautical establishment made up of 35 apart-hotels, facing the sea and set on the water, in the heart of the port of Gruissan is a unique project in France.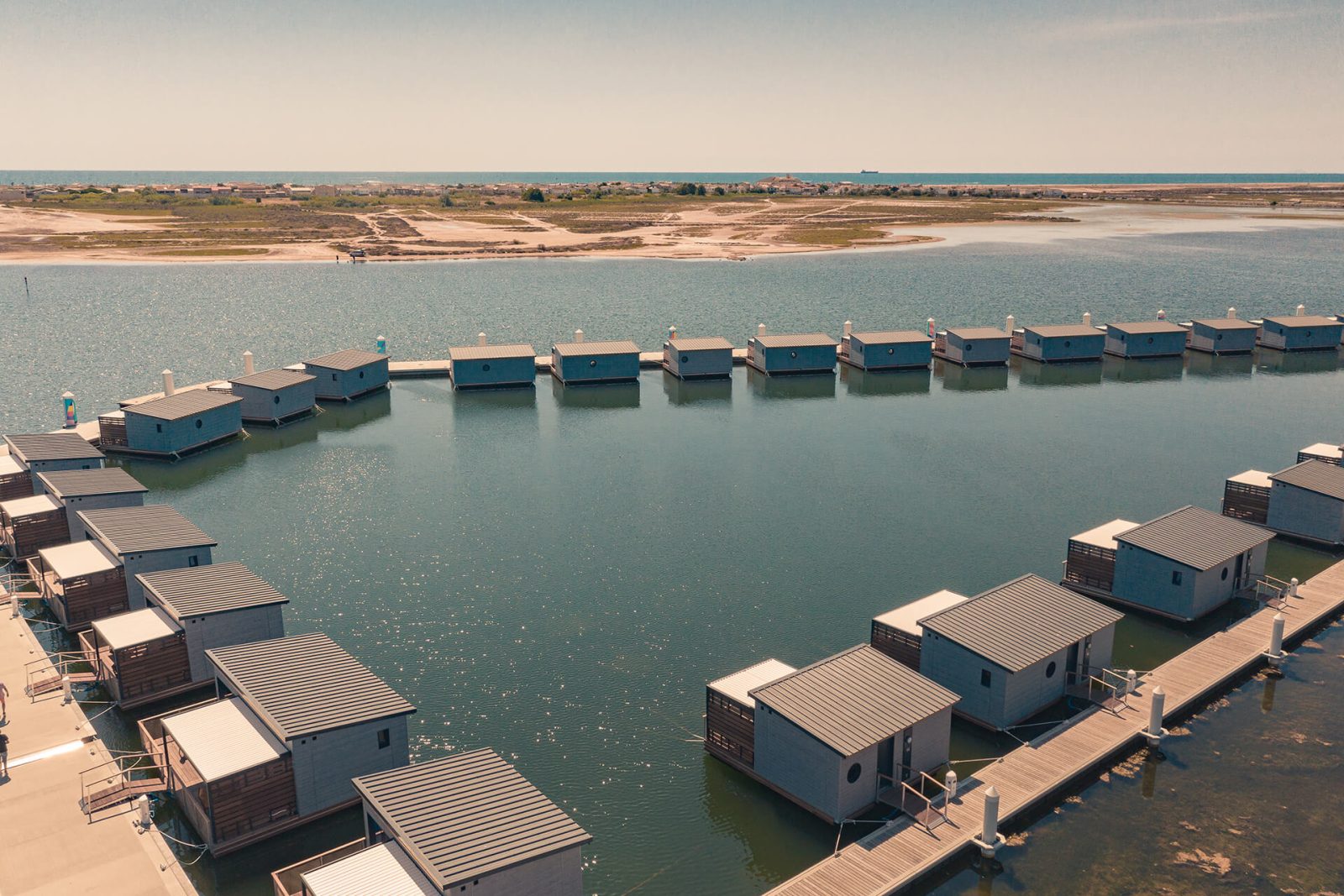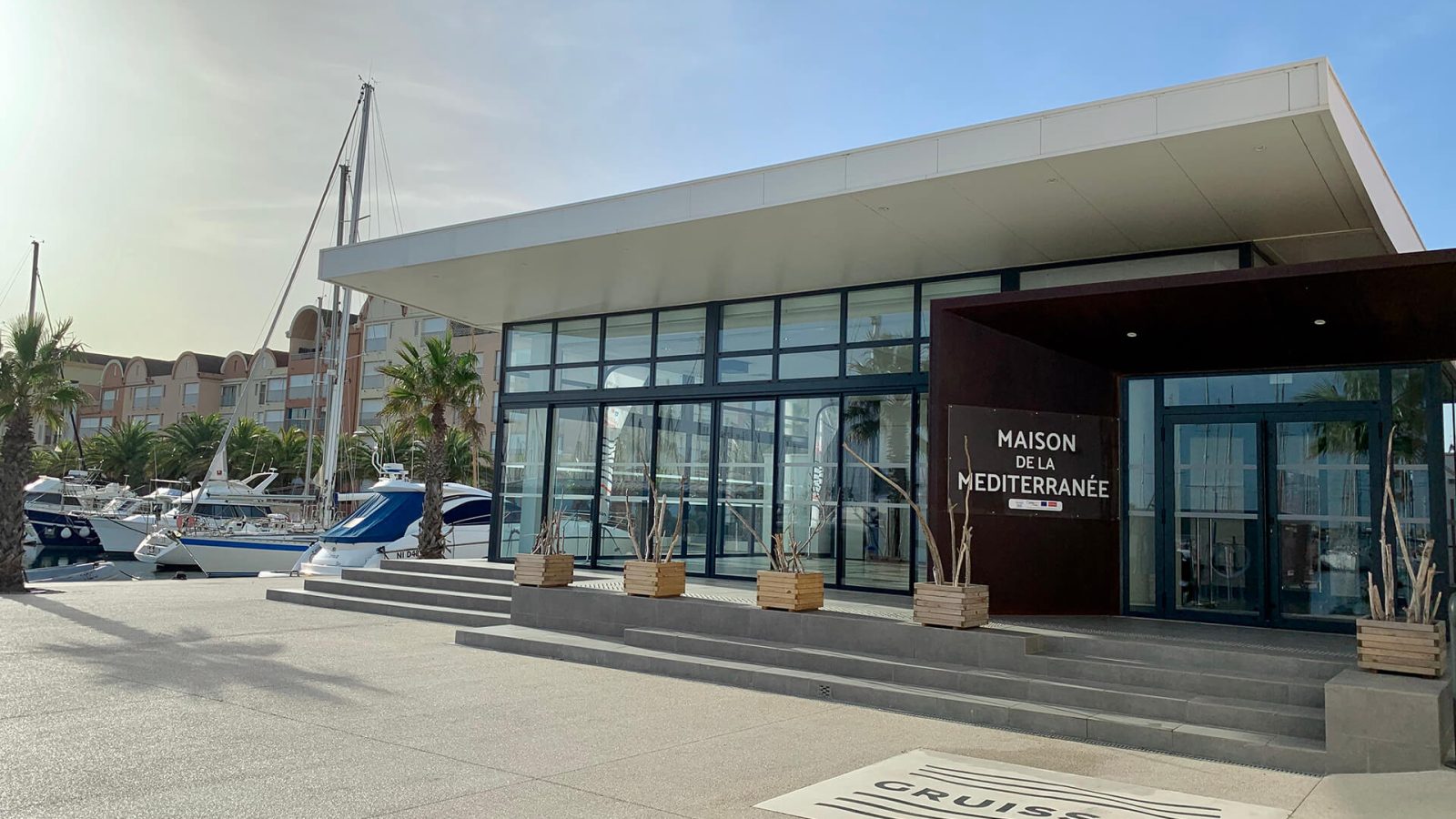 House of the Mediterranean
This is a new reception and digital mediation space, innovative, to raise awareness of the environment and biodiversity. Sustainable tourism is the spearhead of the Tourist Office which, with this new structure, tends to promote natural sites, the green or blue paths of the Regional Natural Park of Narbonnaise in the Mediterranean, the salt road, fishermen and landscapes. Through a journey and an immersive film, the Gruissanot family accompanies you to discover Gruissan. Check with the Harbor Master's office to find out its opening hours depending on the season.
Captaincy
Join us on Instagram et Analysis !
Administrative opening hours in July and August
8h / 20h
Administrative opening hours from November to March:
8 a.m. to 12 p.m. and 14 p.m. to 18 p.m.
Administrative opening hours from April to June and from September to October
8h/12h et 14h/18h30
Fuel schedules : (Gasoil and SP98)
Off season: 8 a.m. / 11 a.m. and 30 p.m. / 14 p.m.
In season: 8 am / 19 pm
Entrance lights: N (43 ° 06 ', 669N-3 ° 07', 906E) and S (43 ° 06 ', 642N – 3 ° 07', 961E)
Harbor master's office: Latitude: 43 ° 06'39''NORTH Longitude: 03 ° 07'56 '' EAST
Navicard: 510
SHOM map: 6844S-7008S Day and night approach: The entrance to the port of Gruissan is easy to spot. It can be accessed even in the event of a high tramontane. The Canal in the pond is very well signposted. The port is dredged to 2.5 m in the basins. Once the port and starboard markers are identified, continue to the fairway entrance for an entry into the harbor. The harbor master's office is easily identifiable and easy to access.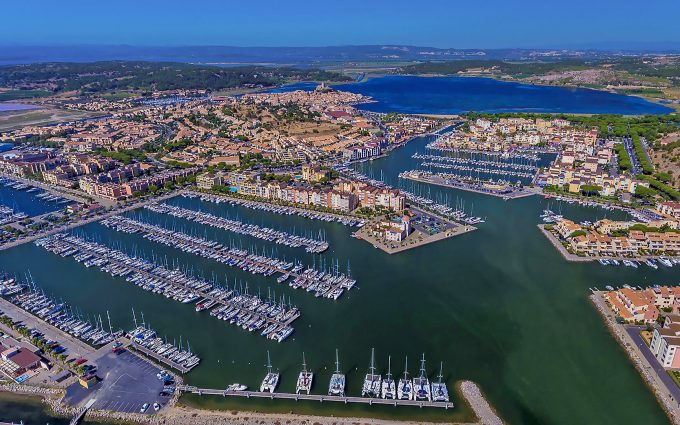 Services
Equipment and services for boaters:
– Labels: Clean Ports, Blue Flag, Plaisance Quality 5 rings
– Max draft: 2,50 m – 1620 rings on quays and pontoons, equipped with catways or buoys
– Weather information
– Posts equipped with 220 V, 10-16-32 amps on the entire port
– 7 toilet blocks – 210 dry port berths with launching and landing on request by professionals from the Technical Zone – Hotline 7 days a week from 7:18 p.m. to 30 a.m.
– Security guard present at the port outside administrative opening hours
– 24 hour video surveillance
– Refueling all fuels
– Fairing area
– Lifting gantries from 12 to 50 tons in the technical port and commercial area
– FREE: Charging stations for mobile phones and tablets available in the multimedia room
– FREE: WIFI for contract boaters and stopovers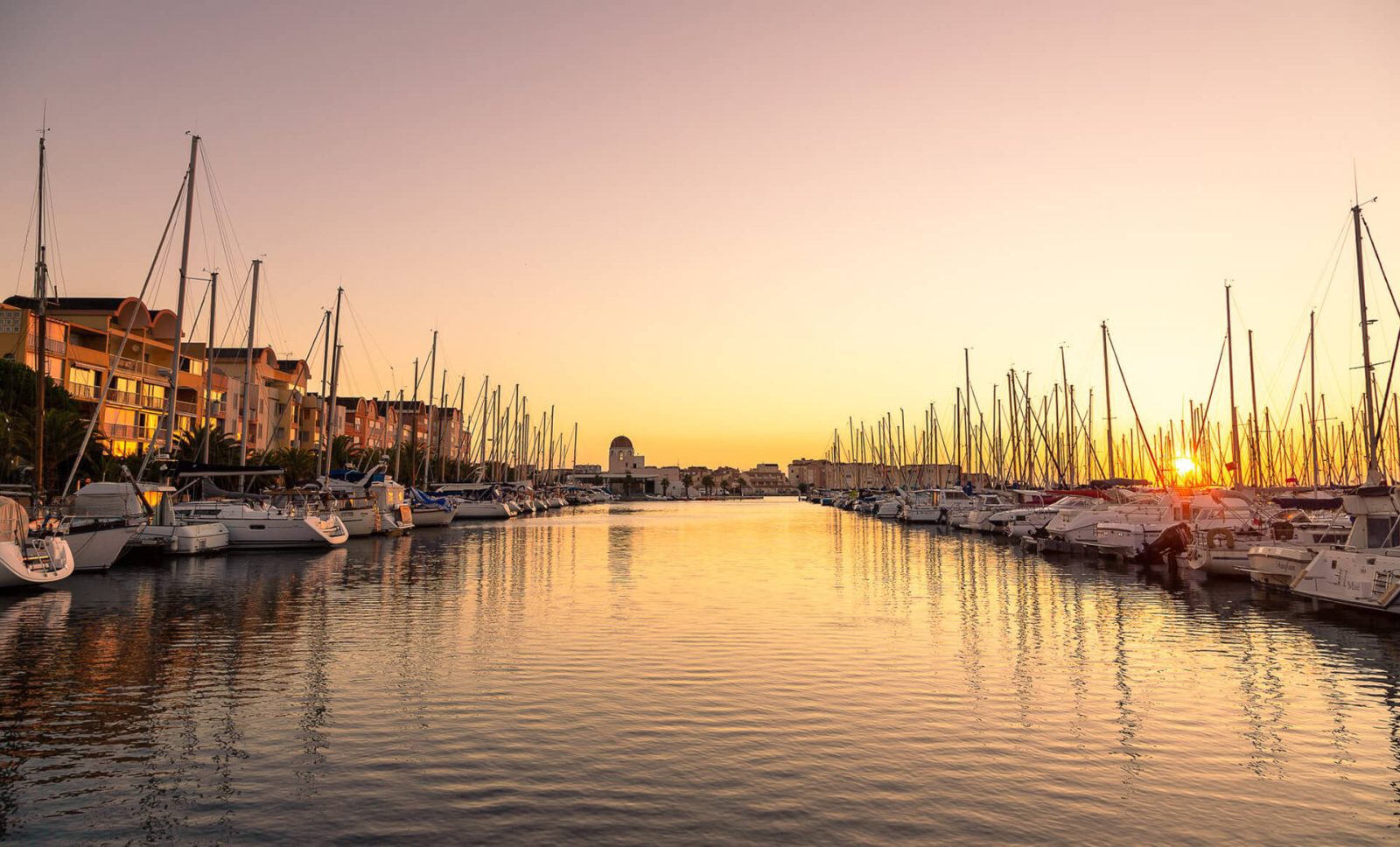 Info and prices
Accepted methods of payment
CB Check
Vacation check
Cash (limited to 300 €)
Bank transfer
Direct debit (year contract fee)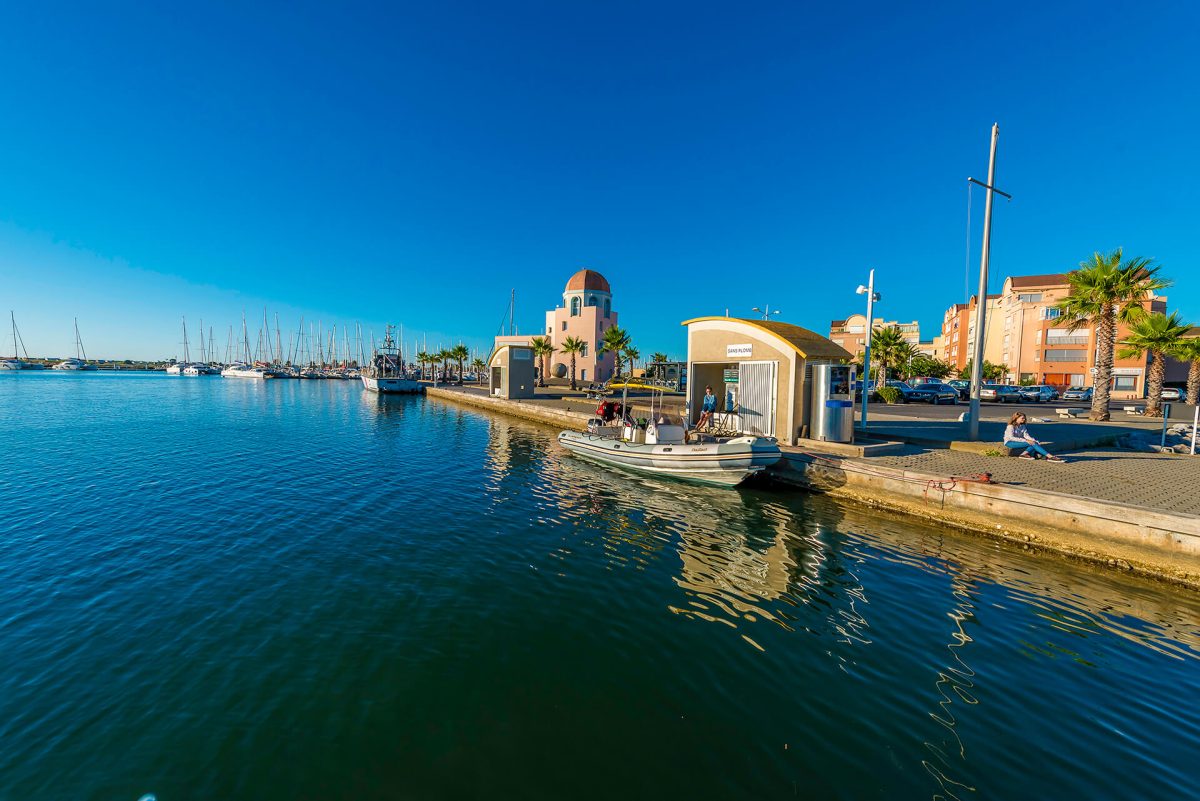 Organisational chart
Director General of the Tourist Office : Jean Claude Meric
Technical Director of the Port : Marie-Claude Niclot
Principal Harbor Master : Joel Rassie
Contact
Partners