If we had to pitch you the pine nut tart, we would tell you that it is a tart made with almond custard, covered with icing sugar and pine nuts. But that wouldn't do him justice! Sweetened with just the right amount, flavored with the particular flavors of almonds and pine nuts, it is addictive ...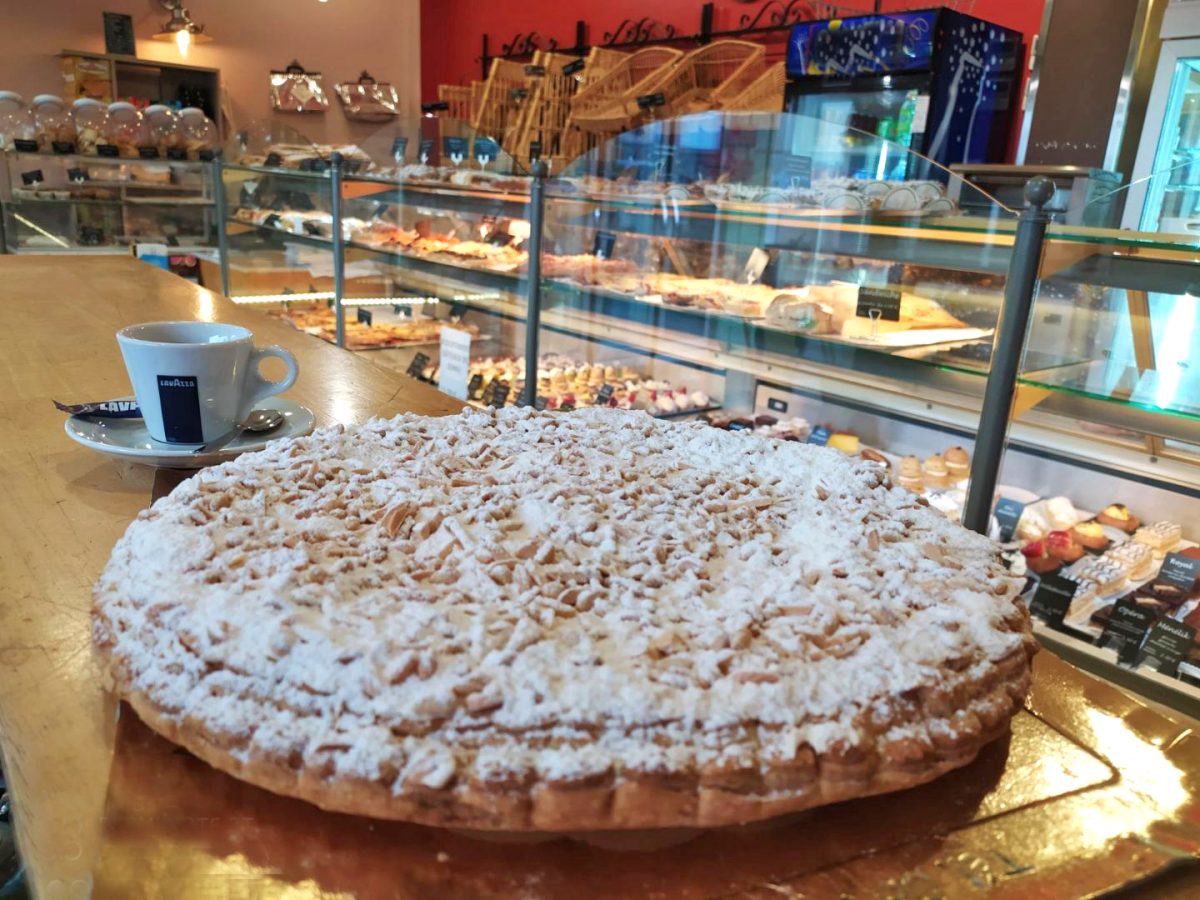 It is so delicious, authentic and is so successful in the village, that the whole team of "Carnets de Julie" was extremely pleased to come and film the preparation of this delicious dessert, not to mention the Bernard bakery which highlighted the specialty gruissanot in several TV shows such as "the best bakery in France" or "Midi en France".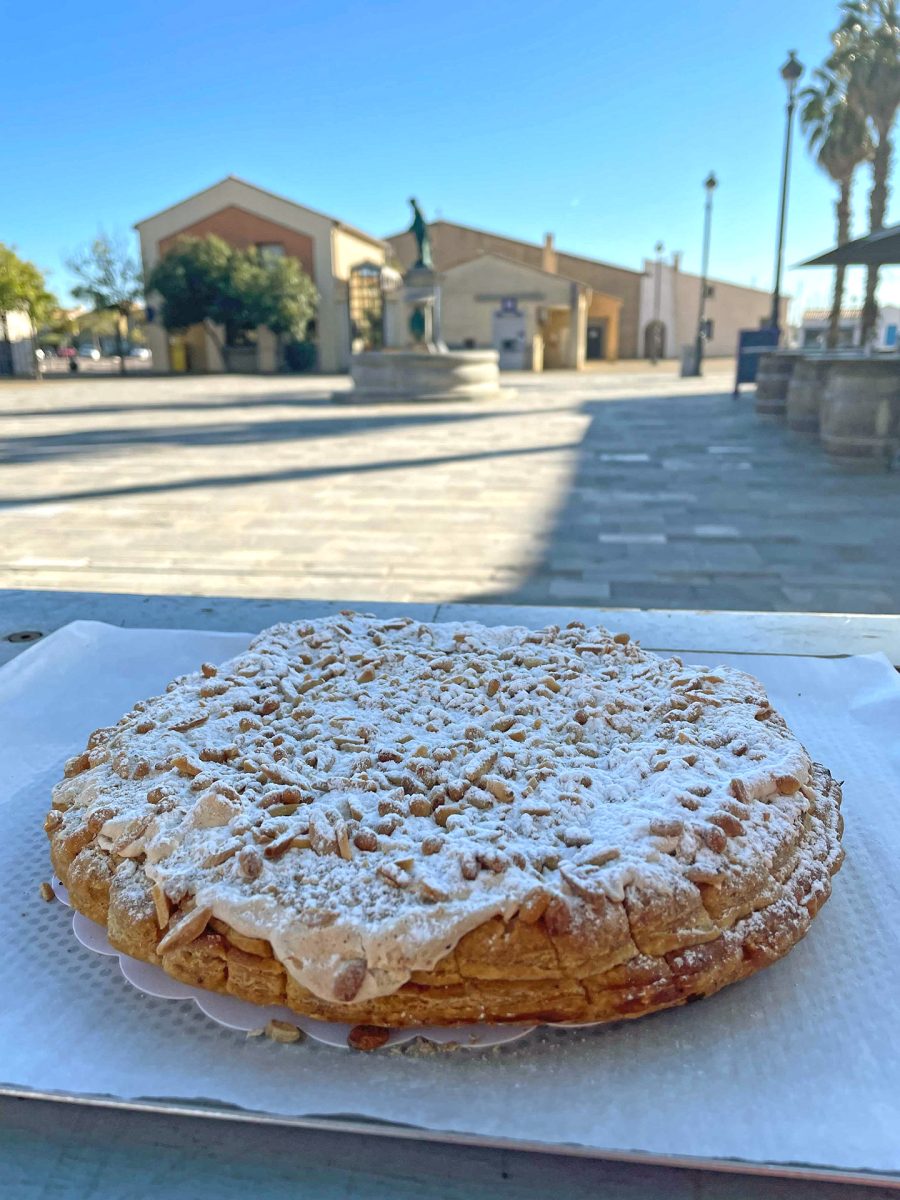 The recipe to test without moderation
Your taste buds will love this sweetness. The people of Gruissan jealously guard their manufacturing secrets, we have stolen one of the recipes… but shhh!
• Take 2 puff pastry rolls
• (Pastry cream) 3 egg yolks + 1 white, 100g sugar, 60g cornstarch, 3/4 liter of milk, 1 ½ teaspoon of bitter fine
• (Meringue) 3 egg whites, 100g sugar and 30g pine nuts.
• (Go to work)
• First, preheat the oven to 180 ° C (th. 6). Meanwhile, prepare the cream by whisking the egg yolks with the sugar until they turn white, then add the flour. Bring the milk to the limit of boiling and gradually pour it over the mixture while whisking. Put back on low heat and let thicken. When the cream is set without being too firm, stop cooking and add the bitter almond. Place a dough on a baking paper. Spread the cream, leaving 1cm on the edge. Place on top of the second dough. Seal the edges with water and put in the oven for 25min at 180 ° C. Finally, beat the egg whites until stiff. Add the sugar, gently lifting the egg whites with a spatula. Spread two-thirds on the pie. Then finish by removing the pinions and presto! Again in the oven for 1h30 at 90 ° C. Let cool and sprinkle with icing sugar.
A pure delight!
Follow the recipe on video