Published 18 / 08 / 2021 Reading time: 2 min
Do you want your kids to take themselves for real pirates? How about sailing independently on the outer port of Gruissan? Gruissan's small electric boats "Les Bateaux Electriques Gruissanais" transform all visitors into budding sailors! No need to have a boat license, these electric boats are available to everyone!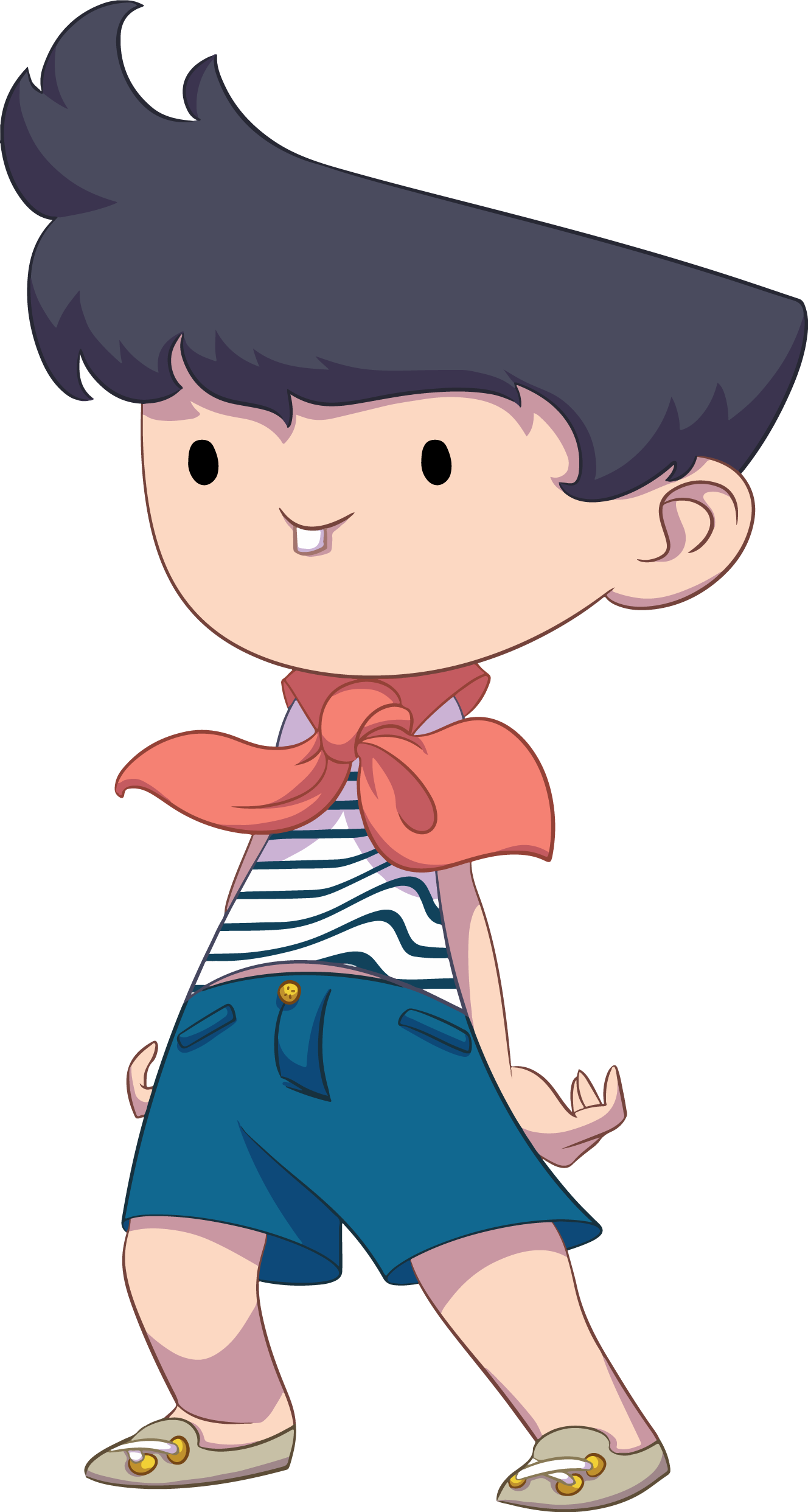 Once on board, you will enjoy the exceptional setting of the Grazel pond. We relax and enjoy the surrounding nature in the greatest silence. The children's laughter punctuates the moment: Paul is on board to explore a wild beach. Pierre seeks, with his imaginary telescope, an enemy craft which is approaching!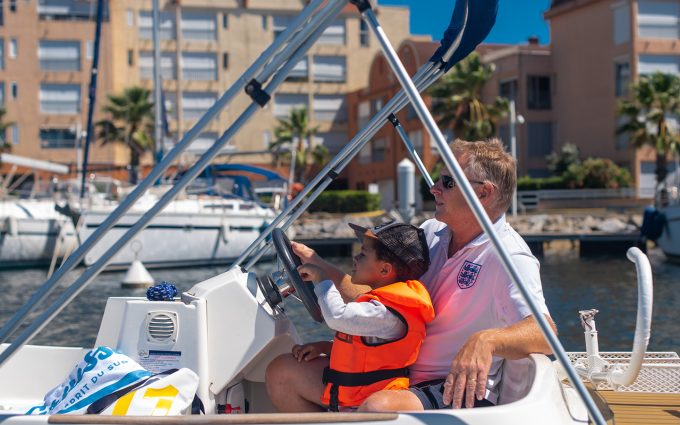 Adventure gives them an appetite, it's time to take shelter from the shade cloths and have a bite to eat! You drop anchor near Bird Island, a few meters from Grazel beach. The sun heats up and the spray-laden breeze gives you the feeling of being in the heart of a small paradise.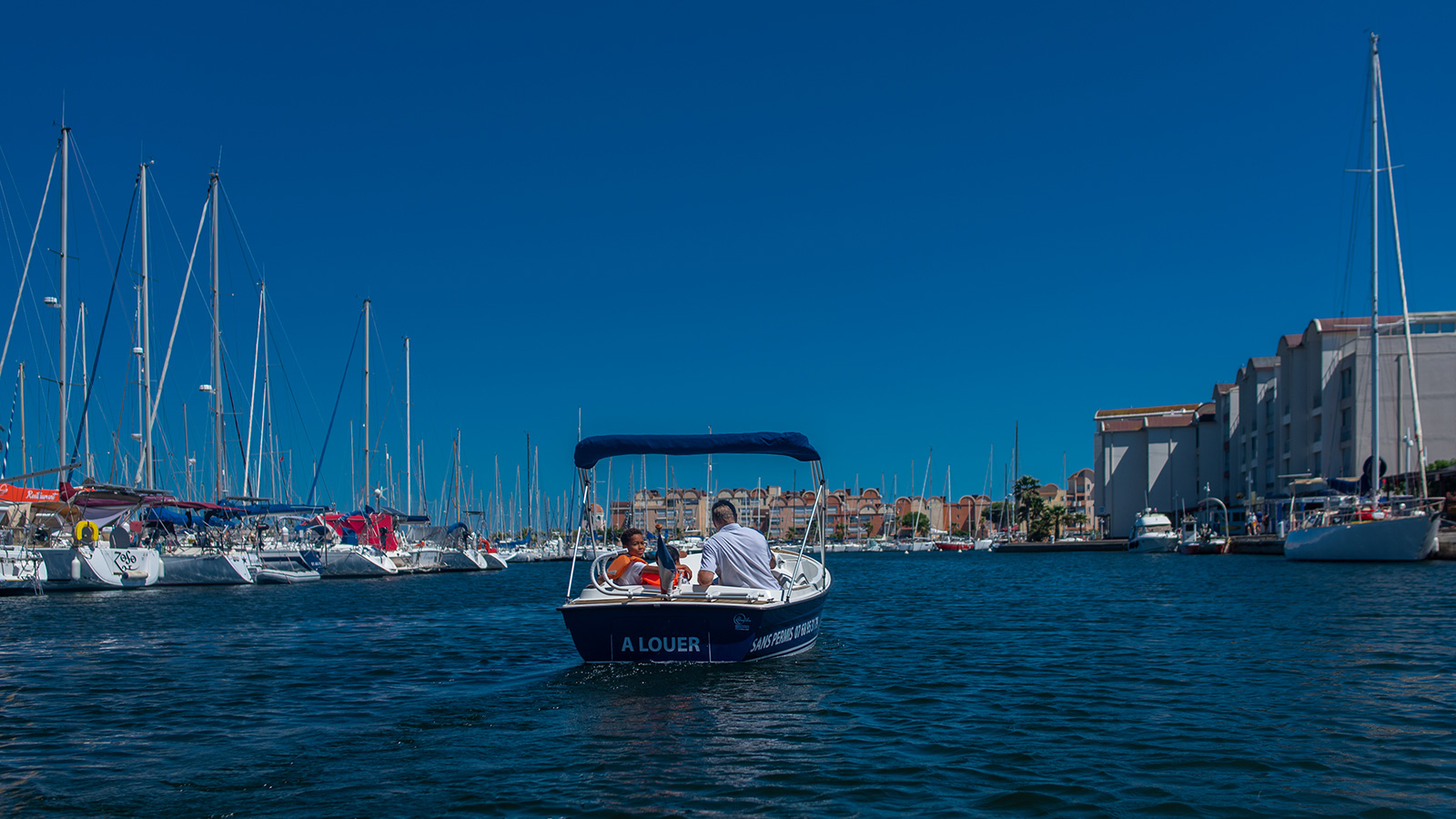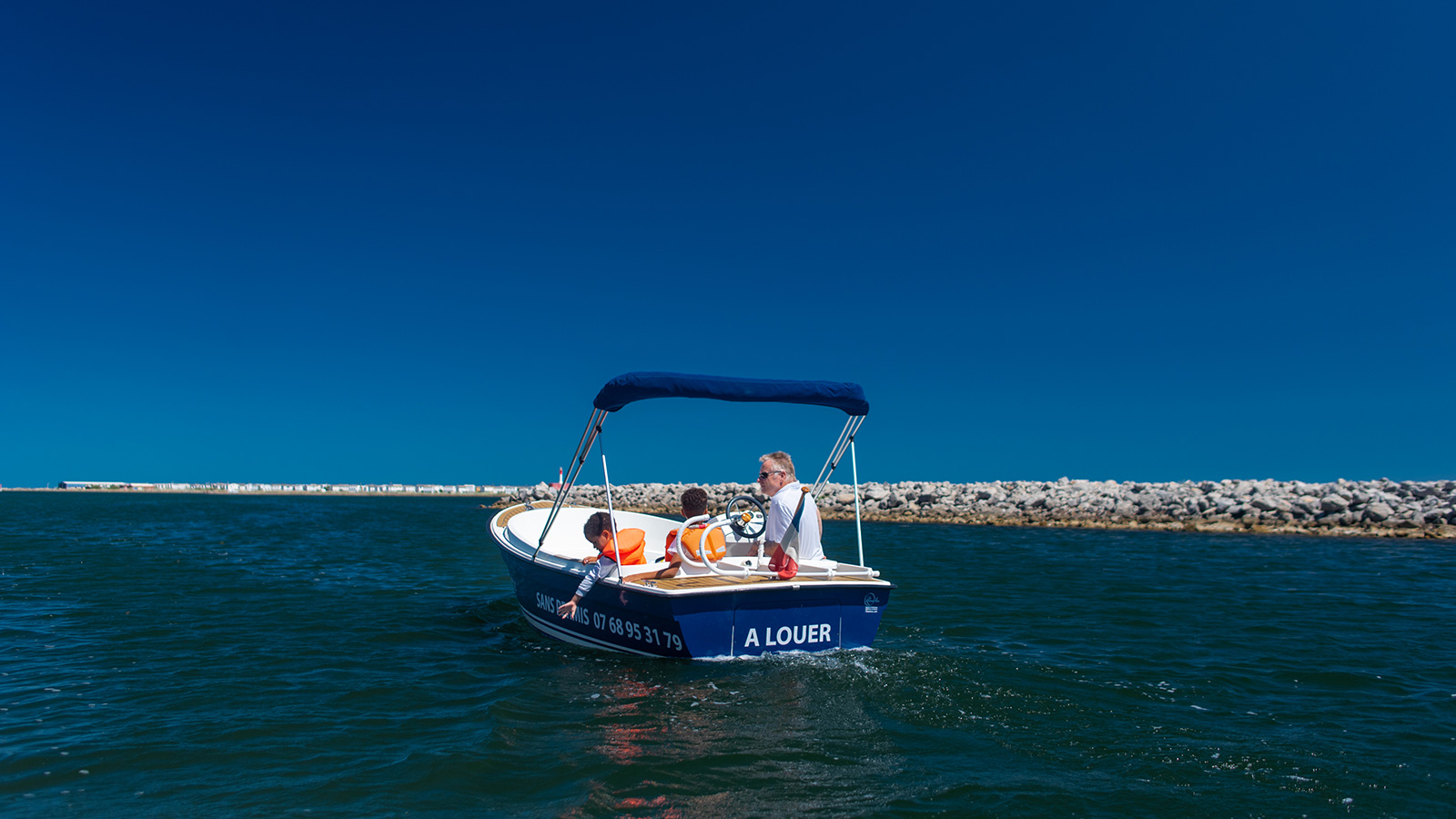 Your little privateer leap into the water, the time has come to search for the treasure! They never tire of exploring the seabed equipped with their diving goggles. A seagull comes to rest nearby, it looks at you before taking off again. His sublime wings unfold just above Paul, who takes his head out of the water for a breath. He couldn't believe it! Cries of admiration: "Whaooo! Like in Pirates of the Caribbean! ".
After 3 hours of exploration, the ship, renamed "the Black Pearl", must return to its moorings. Your little pirates are won over and already want to come back the next day. As for you, you are winnowed but seriously think about retrying the experience with your friends! This time it will be the boat of the naiads and the sunbathing will be the only theme of the day!
Electric boats in video