Published 18 / 08 / 2021 Reading time: 2 min
Want to think outside the box? Try the lodgeboats of Gruissan: unusual floating accommodation moored at the quayside. Immersed in the life of the port, you live, during your stay, to the rhythm of the boats and the lapping of the water! Nothing beats sleeping on the water in a lodgeboat

Forget seasickness, lodgeboats are small, stable units of around 30 square meters that stay at the dock. There is no risk of getting sick here, even if you can feel a slight ripple in the sea which reminds you that you are on the water. You have all the comforts of a hotel room plus one of the best views over the port of Gruissan and the chalets. You not only benefit from a spacious living room with your own equipped kitchen and a separate bedroom with your bathroom. The whole opens onto a pretty terrace where you do not miss to have your breakfasts or your aperitifs, letting yourself be lulled by the ballet of the boats.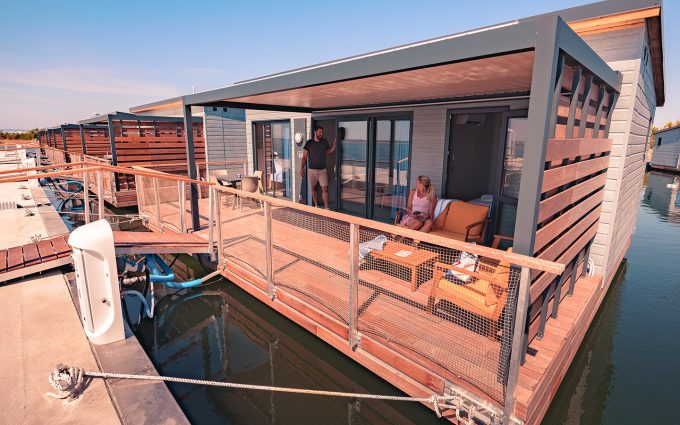 You have the impression of being on board a catamaran. You almost think you're the captain of one of these ships. Less promiscuity, since your space is vast and your very limited navigation skills are not a problem: your floating "island" will not stray away from the quay!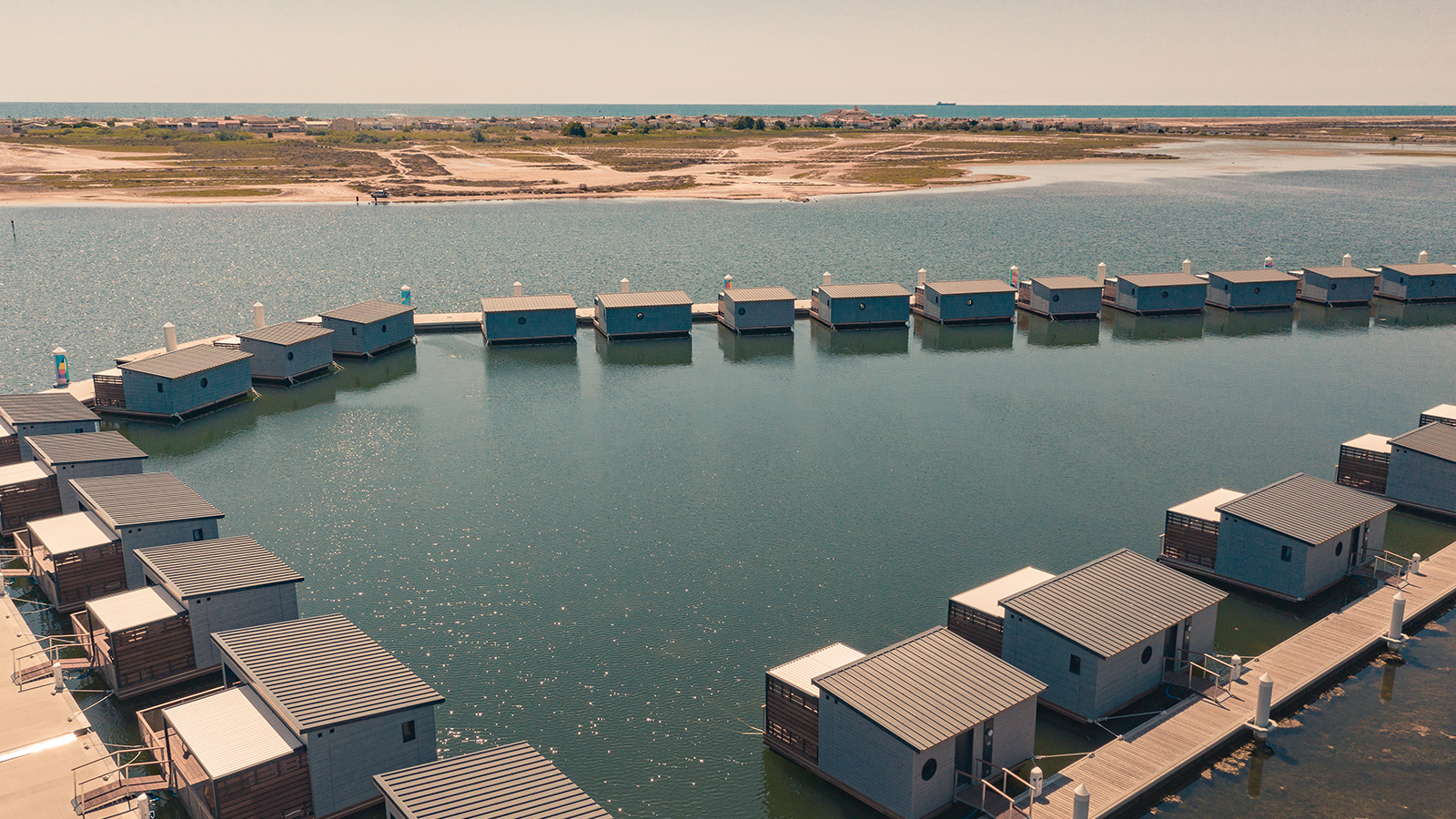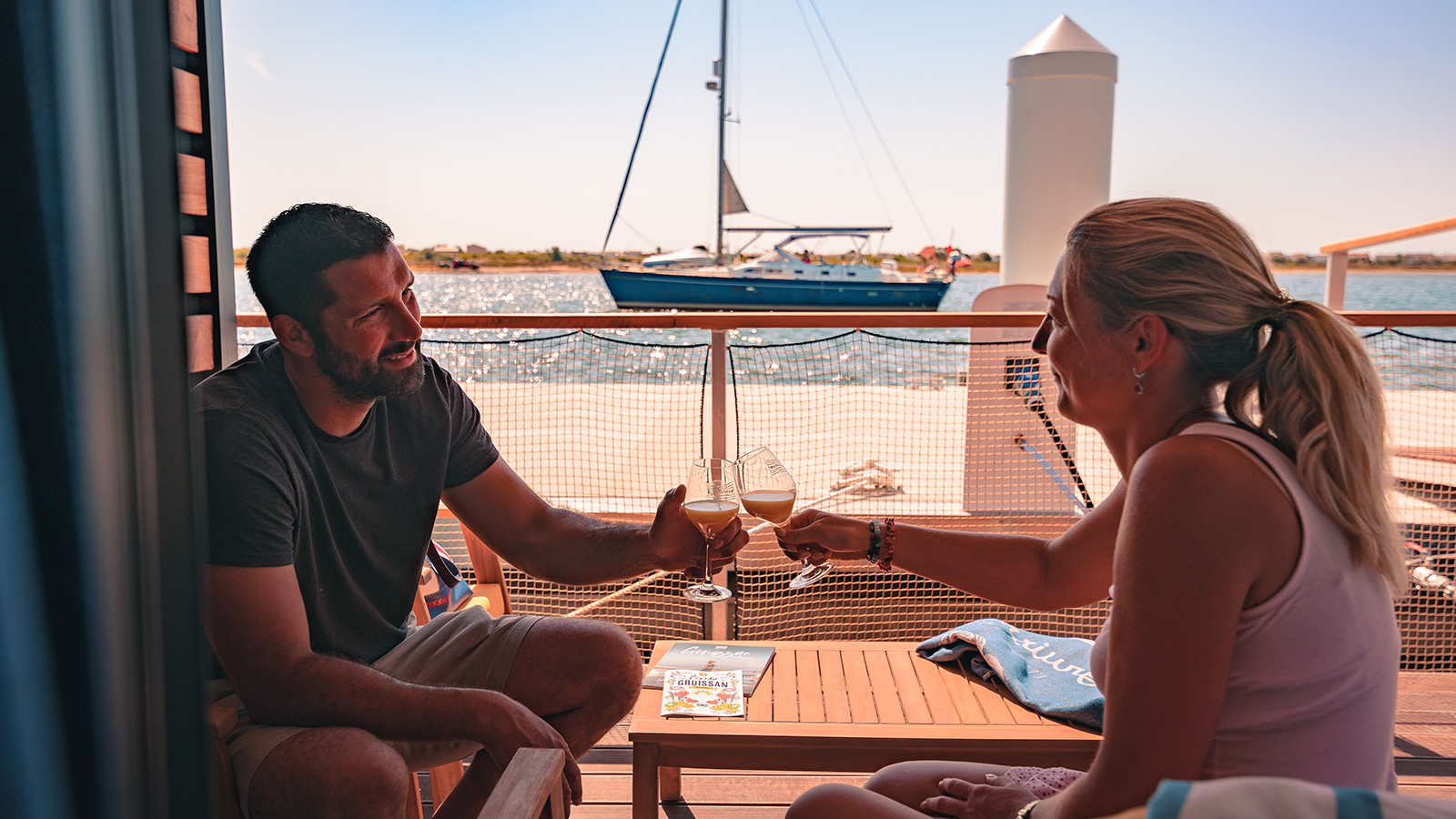 Each morning your breakfast is delivered at the time you have chosen. You sit on your terrace to enjoy it. The seagulls and cormorants come to greet you, hoping that your generosity prompts you to share a few crumbs from your stocked basket! The comings and goings of the harbor boats will mesmerize you. You enter a state of contemplation. The stress of your daily life recedes, you let yourself be enchanted by the throbbing rhythm of the waves.
In the evening, you enjoy a beautiful seafood platter that you can order, against a background of a blazing sunset ... You initiate your taste buds to the flavors of Gruissan. You enhance your tasting with local wine, from now on your wine cellar will give pride of place to the CDO "La Clape": your oenological favorite! Something to give a touch of romanticism to your stay: luxury, calm and pleasure perfectly describe your experience.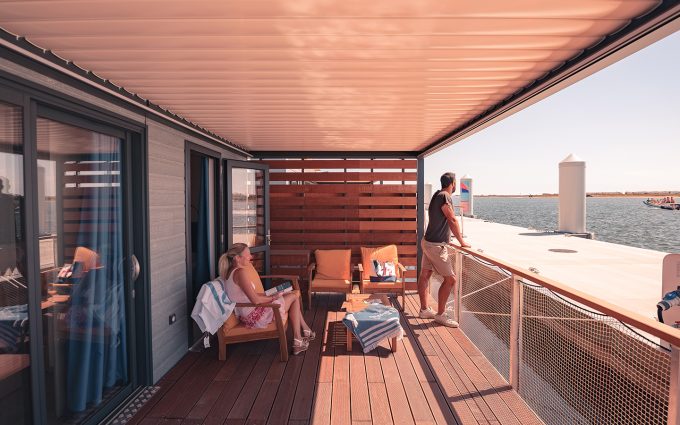 For an even more lasting memory, call on Sébastien PERNIN, French barbecue champion. He comes to cook a full menu just for you and you don't even have to do the dishes!
Boat rental, excursions on the water or on an electric scooter and catering: the services offered on board remind you of those of a luxury hotel. But the real luxury here is the setting. You couldn't be closer to the Mediterranean!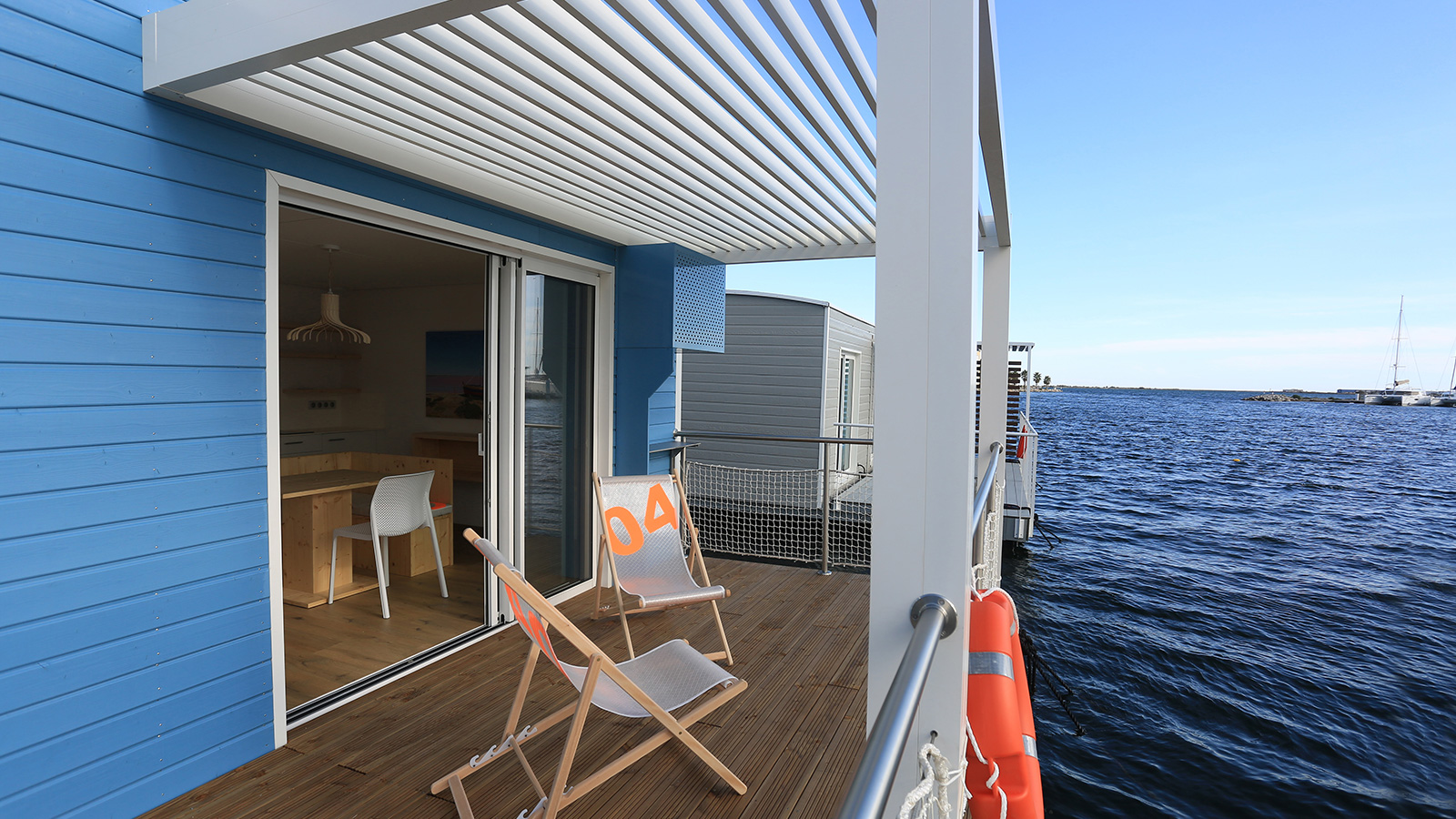 Good to know
Remember to place your orders 24 hours before your arrival so that the staff can prepare everything.
A stay on a lodgeboat in video