Published 15 / 06 / 2023 Reading time: 1 min
A stone's throw from the Mediterranean, the Formentera IS the exceptional establishment in Gruissan. To make your beach "afternoon" unforgettable, you and your group of friends head for the best place to relax. A place with an original concept, Formentera is the perfect haven of peace to end your day.
Between wood and vegetation, the decor is very soothing. For sure you swim in a friendly atmosphere and in total relaxation. But the choice is difficult… Landing on a deckchair or a Bed, at the edge of the water or around a table? Anyway, the jersey will be the dress code of the afternoon !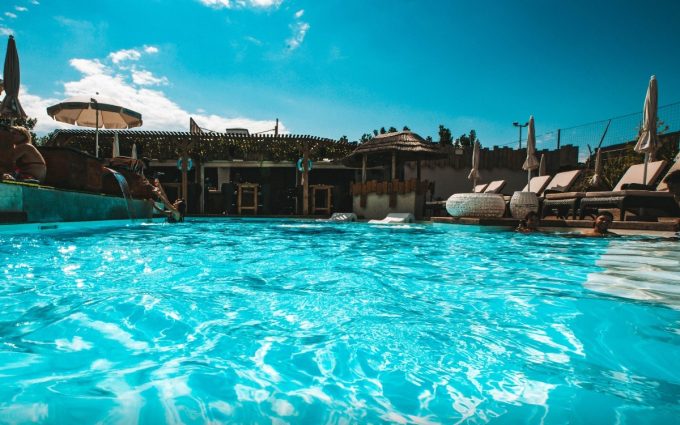 You are lying on the deckchairs to polish your new 100% Gruissan tan. Your friends jump into the pool. the place is magical to end the day in peace. You sip a delicious fresh fruit cocktail. The parasol makes no shade at this moment of complicity between friends. You swim in happiness and start a terrible water fight.
After taking a good head, towards the Bed area. You admire the harmonious decor of this spot unique. The tropical and cocooning atmosphere charmed you and the weather seems suspended to you. And yes, you breathe the air of freedom 100% made in Gruissan !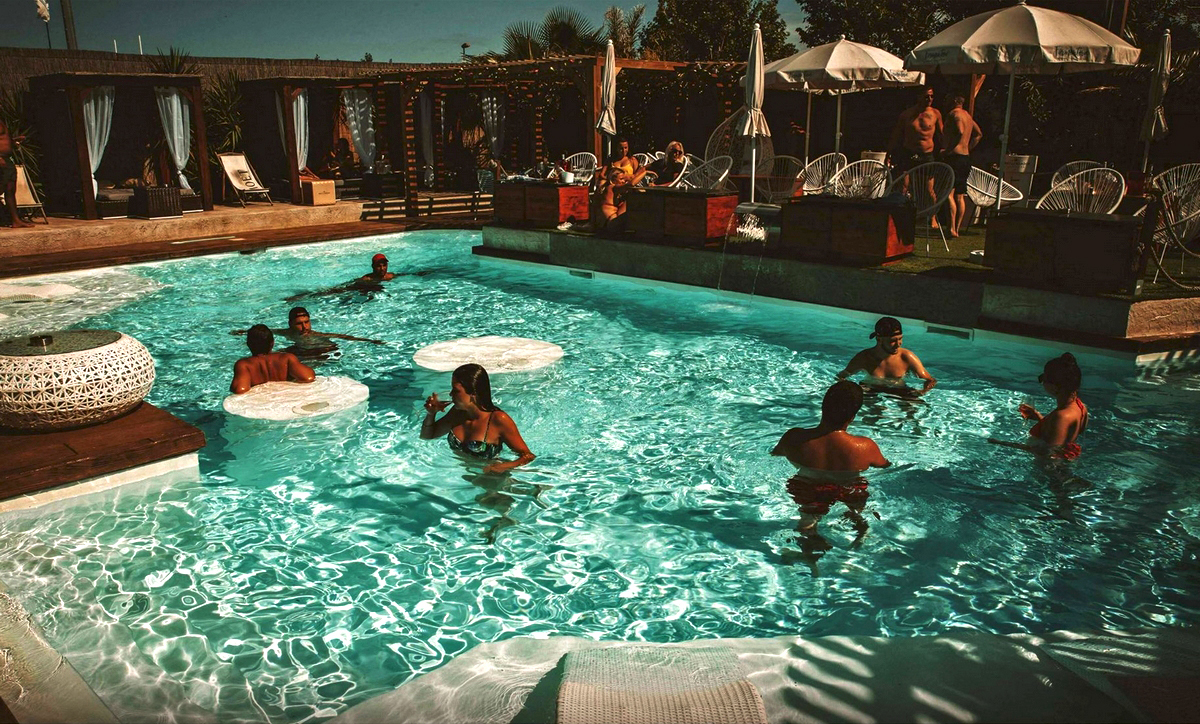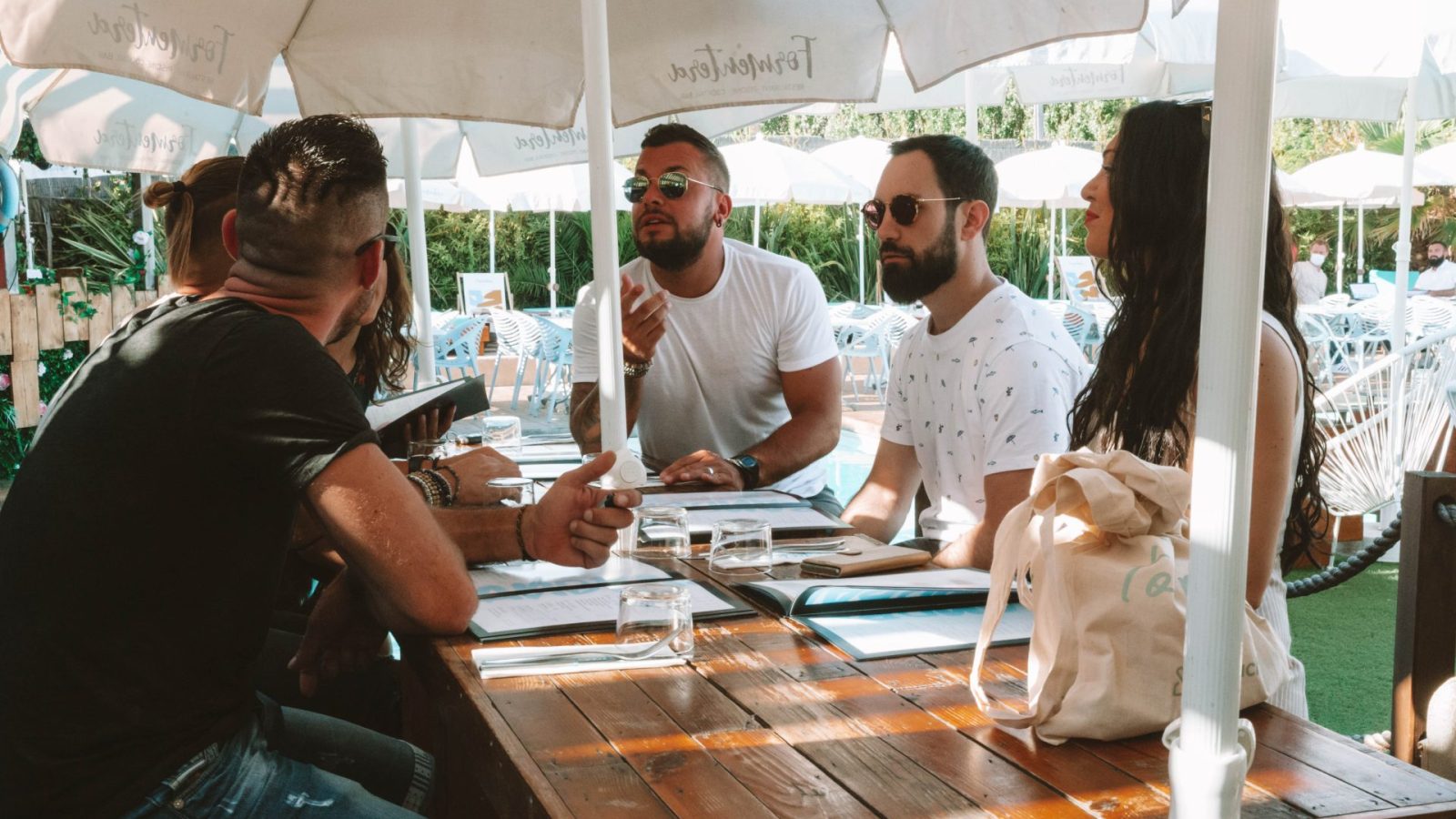 But holidays are not holidays without the "little aperitif". The time has come to toast! The "tchin" resound and the chatter starts again. The lovers look at each other tenderly under the amused looks of their friends. The gruissanot effect is felt! The fruity aromas of your rose-tinted glass intoxicate you. Now you are starting a dance to Latina sounds.
The sun is falling on Formentera, indicating the arrival of tapas… The DJ at evening takes place behind the turntables to transform your evening. YOU see a spa that deserves its full attention. Neither one nor two, you take your best friend and you go bubble. Glass in hand, the debrief of this dream afternoon can finally begin. Gruissan invites you to let go.